COVID-19: OUR OFFICE IS OPEN. We are seeing patients on a limited, appointment only basis. We are following all CDC recommended guidelines/local government mandates to keep people healthy. We offer individual treatment rooms and one-on-one Physical Therapist interaction.
As a healthcare facility, we have a special responsibility to remain open to assist individuals recovering from surgical procedures/injury. Please call the office prior to your appointment if you have a fever, cough, or shortness of breath.
Physical therapists are essential in flattening the curve of the COVID-19 pandemic. They play a key role in keeping people they can help out of doctors offices and er's. This will not only free up medical teams to treat those impacted by COVID-19, but also limit exposure to those seeking the care of the physical therapist.
Welcome! AmWell Orthopaedic Physical Therapy has been providing the highest-quality physical therapy services for OVER 20 years!
We are conveniently located 1 mile off the Capital Beltway(I-495) and just minutes from the University of Maryland - College Park campus.
Dr. Aaron M. Lubick, PT, DPT, MS - owner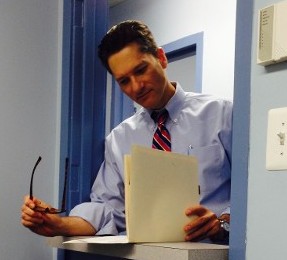 Our Doctors of Physical Therapy will take the time to perform a thorough evaluation and design an effective treatment plan in a supportive, relaxing, and professional environment.
• Member of the American Physical Therapy Association (APTA) since 1994 www.apta.org
• APTA Orthopaedic/Private Practice Section Member
• Member of the American Physical Therapy Association of Maryland www.aptamd.org
You will ALWAYS be treated by a Licensed Doctor of Physical Therapy... NEVER an Assistant or Aide!
SELF-PAY RATES AVAILABLE CALL (301)345-3711 TO SCHEDULE